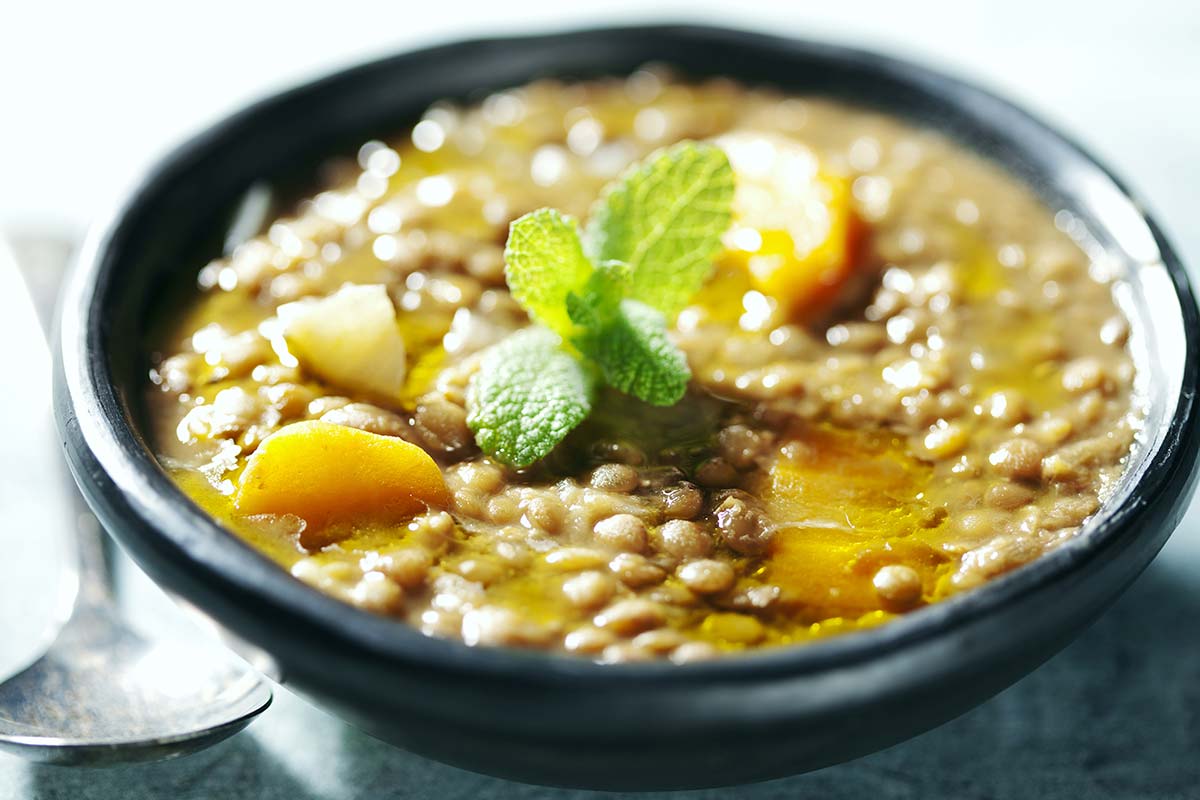 Lentils are the unsung heroes of the legume world. They provide unearthly amounts of protein and fiber, as well as being rich in folate, thiamin, phosphorous and iron, which are found primarily in animal meats.
Step 1
In the morning (or night before), soak lentils in water to cook later.
Step 2
Rinse soaked lentils and cover with water plus an inch. Cook over medium heat with lid.
Step 3
Sauté diced onions, carrots, other favorite vegetables (celery, red peppers, whole stewed tomatoes) and uncured ham in bacon fat until tender. Salt to taste. Add half of cooked lentils as desired for soup. (Reserve the remaining lentils for tomorrow's lentil tabouli salad.)
Serves: 4+
Prep: 20 minutes
Cooking: 90 minutes

2 cups lentils, soaked
1 onion, diced
4 carrots, sliced thick
2 cups sliced celery, red peppers, or stewed tomatoes, as desired
1 tbs bacon fat
1 cup uncured ham, chopped
Sea salt to taste