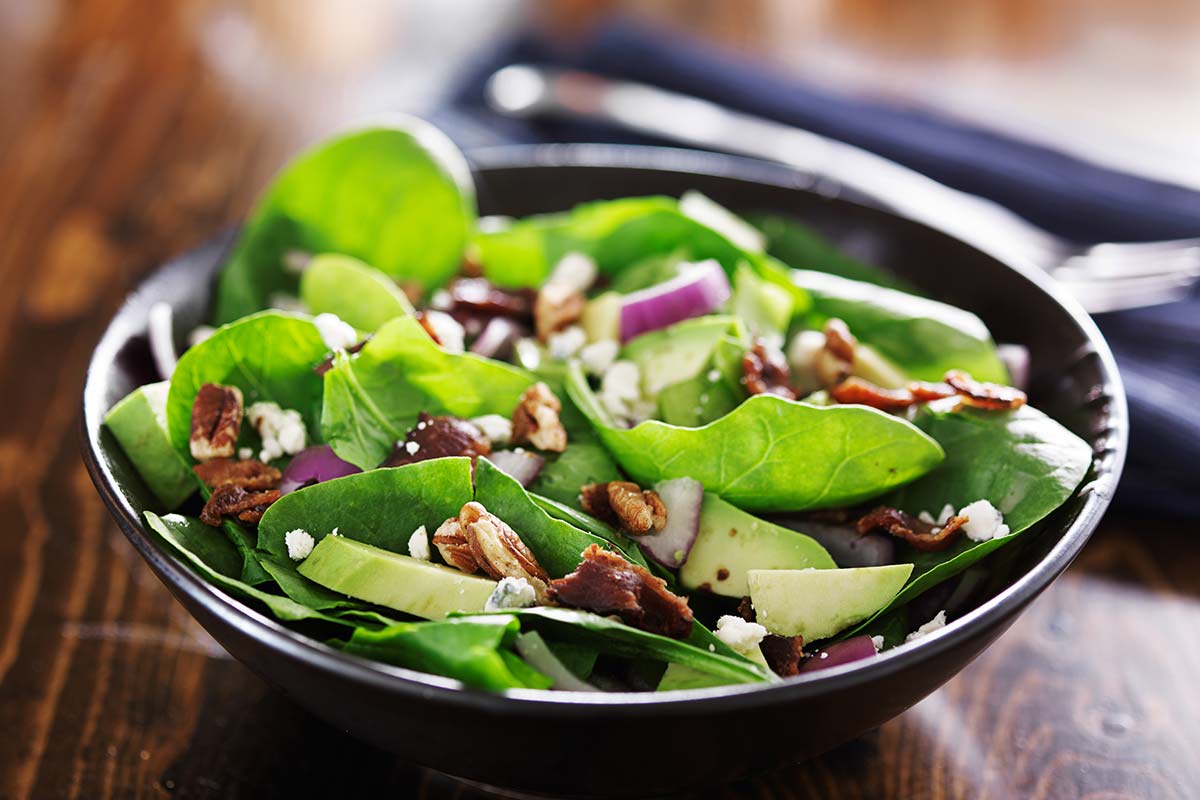 A delicious way to harness the health benefits and alkaline properties of spinach, grapefruit, and avocado.
Step 1
On a bed of fresh baby spinach, add grapefruit sections and diced avocados.
Step 2
Make a dressing of blended grapefruit sections, ginger, garlic, honey, salt and olive oil. Serve with the remaining herbal meatballs.
Serves: 2
Prep: 20 minutes
Cooking: None

4 cups fresh baby spinach
1 avocado, diced
½ grapefruit
1 tsp fresh ginger, chopped
1 clove garlic, minced
1 tsp honey
½ tsp salt
½ cup extra-virgin olive oil