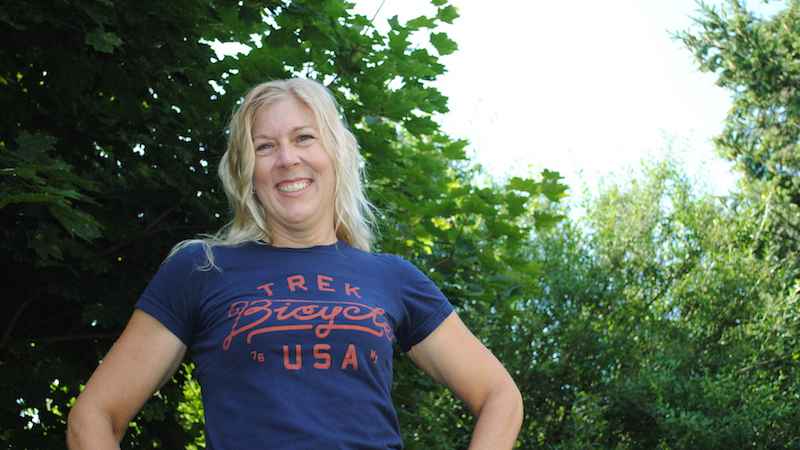 Christine Schirtzinger chalks up athletic accomplishments and coaching business to two decades of MAF training.
For more than two decades, Christine Schirtzinger has used the Maffetone Method to guide her through top athletic performances. Now she's using these same principles in her own coaching business and her efforts to empower women through the sport of triathlon.
The list of Christine's accomplishments in triathlon, running, cycling and swimming is lengthy, but she's also a race organizer, a Registered Nurse with 13 years of Intensive Care and Emergency Room experience, and a mother of four.
The Chicago-area resident first became involved with the MAF principles in the mid-90s. She was a Pediatric ICU nurse in Hawaii and training for a marathon with co-workers.
"I always loved to run but could never get to 16 or 17 miles," she says.
A fitness coach suggested she try using a heart-rate monitor and she initially resisted. But many of her co-workers were running the marathon and she didn't want to be left out. When she at last decided to try a heart monitor she discovered she had to walk to stick with the MAF 180 Formula. But that changed very quickly.
"Within six weeks of following the guidelines I was running the same pace I I'd been running before but with a heart rate 15 to 20 beats lower," she says. "I ran the marathon no problem."
Christine had thought that would be a "one and done" event, but that marathon led to more endurance adventures, a new lifestyle, and eventually a profession sharing her passion for triathlon and other sports as a fitness coach. Over the years she says she fell off the MAF wagon a couple times but she always seems to come back to it.
Today at 44 she is a USAT Level I, USAC Level II, and TrainingPeaks Level II certified coach, and the founder of her own coaching business — T2 Coaching LLC.
Christine also coaches for local fitness centers and is the founder of Girls Gone Tri, an organization dedicated to empowering women through the sport of triathlon by organizing community training runs, rides and clinics. She also directs UnRace, a local sprint-distance triathlon designed to expose new triathletes to the sport.
Throughout her journey Christine says the Maffetone Method has served her well in both her training and lifestyle. For instance she does absolutely no speedwork but runs a 5K race every year just to prove aerobic training is all she needs for speed and top performances. She recently was the top woman overall in a 5K race.
She's also an advocate of clean eating and a balanced diet rich in healthy protein foods, and avoiding all processed foods. Her household is gluten-free.
"I just love the whole concept of non-processed food — that no one is messing with my food," she says.
With her four children also involved in sports, Christine continues to be an inspiration to her clients and others as an elite age-group Ironman athlete, having qualified for the prestigious Ironman 70.3 World Championships twice, including this year's event in Austria in August.
For more information about Christine and her coaching business visitwww.T2Coaching.net.
Also, check out this video on Christine's Girls Gone Tri Club.
By Hal Walter
MAF Senior Editor